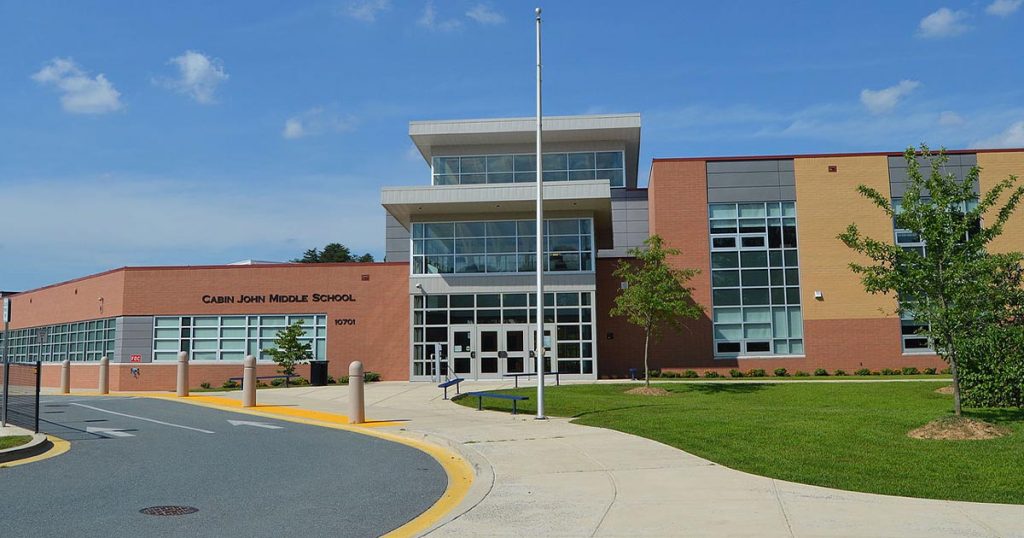 Cabin John Middle School, located in Potomac, Maryland, is one of 40 middle schools within the Montgomery County Public School system (MCPS). The school system is the 2nd largest in Maryland and the 14th largest in the United States. Cabin John feeds Winston Churchill and Thomas Wootton High Schools, and serves a very large geographical area, spanning the communities of Bethesda, Potomac, and North Potomac. The school has consistently ranked 1st or 2nd by Niche as the best public school in Montgomery County. Mr. John Taylor, the school's principal, is a recent recipient of the Maryland Music Educators "School Administrator Award" for his support of the fine arts.
Under the direction of Mr. Scott Herman, Cabin John has a 31 year history of excellence in music education and is a recipient of the Maryland Music Educators Association "Exemplary Music Program Award." Now with the help of Mr. Scott Cameron, the music program has nearly 350 instrumentalists and offers seven performing classes. Additionally, the school has historically had the most students represented in the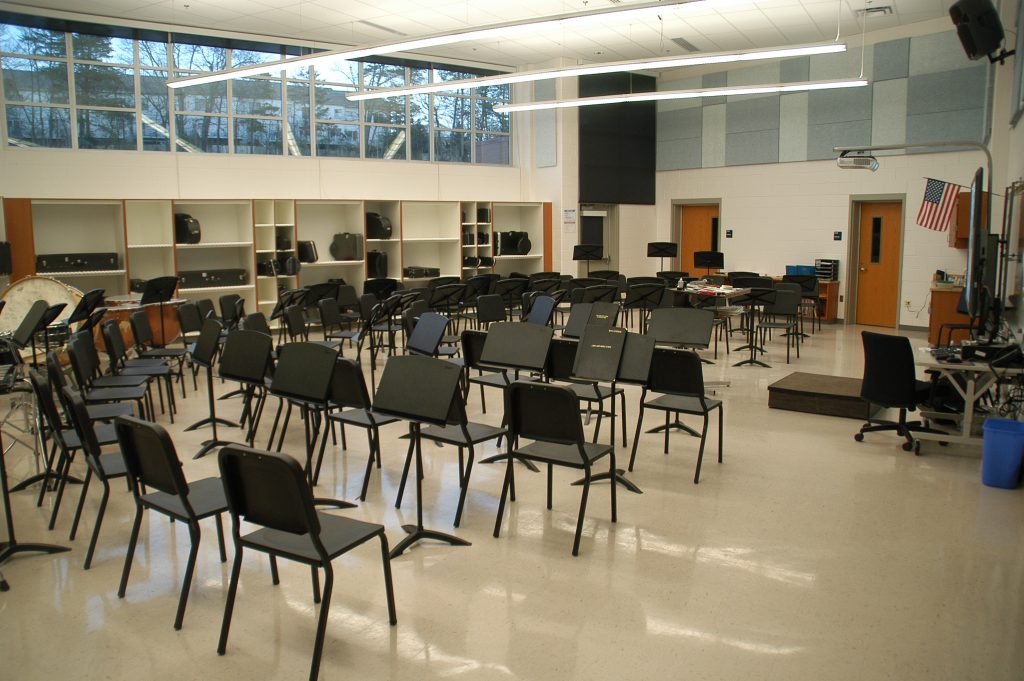 district honors groups, as well as the Maryland Junior All-State Band and Orchestra. The ensembles have consistently attained superior ratings at district, state and national adjudications and have been highlighted at district and state music educators conferences. The Advanced Orchestra has been featured multiple times at the Maryland Music Educators Conference, and most recently, the Advanced Band performed at the 2019 NAfME All-Eastern Conference in Pittsburgh, PA. The groups have also been showcased at several MCPS events like the State of the Schools Address, Champion for Children Awards Celebration, Service Recognition Ceremony, and the Superintendent's Administrators Meeting. They have also been featured at the U.S. Department of Education. Former members of the orchestra program were represented at Midwest in 2007 when they performed as members of the Thomas Wootton High School Chamber Orchestra. Last spring, after hearing both the band and orchestra perform at a competition in Williamsburg, VA, Midwest board member Dennis Zeisler strongly urged the school to "seriously consider" applying to the Midwest Clinic. Dr. Gary M. Ciepluch, who was the conductor and founder of the Cleveland Youth Wind Symphony in conjunction with the Cleveland Institute of Music, adjudicated the band and orchestra in 2014 and stated they were two of the best groups he has adjudicated in 20 years.