Mrs. Michelle Roberts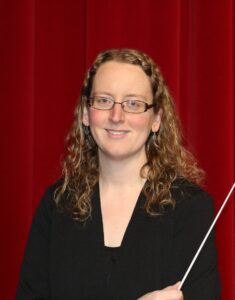 MICHELLE ROBERTS is a lifelong Montgomery County resident and graduate of MCPS. She received a bachelor 's degree in music education (instrumental music) and a bachelor 's degree in music performance (bass trombone) from the University of Maryland, graduating Magna Cum Laude. She subsequently earned joint certification from Berkleemusic and Propellerhead Software as a Specialist in "Music Creation Using Reason" software.
Ms. Roberts taught orchestra, band/jazz ensemble, and music technology at Montgomery Blair High School for 16 years. She also served as the sponsor for Tri-M Music Honor Society. The MBHS Chamber Orchestra was chosen to perform at the NAfME Eastern Division Conference in Pittsburgh, PA in April 2019 after being selected from more than 170 entries. Additionally, the Chamber Orchestra was invited to perform at four Maryland Music Educators Association conferences in Baltimore.
In 2013 Ms. Roberts received the Maryland Music Educators Association Outstanding Music Teacher Award for Instrumental Music. She directed the Montgomery County Public Schools Junior Honors Jazz Band in 2015 and 2016, and she has conducted the Montgomery County Public Schools Junior Honors Orchestra since 2017. Ms. Roberts has also been with the Potomac Valley Youth Orchestra for three seasons.
A member of NAfME and MMEA, she served on the Maryland Orchestra Directors Association's Board of Directors, was Chair of the MMEA Young Composers Project committee, has presented and participated on panels at MMEA conferences, and presented at the MCPS New Educator Orientation.
Mr. Scott Cameron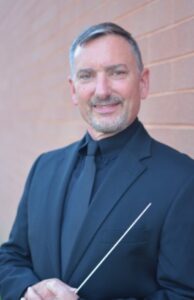 SCOTT CAMERON joined Cabin John Middle School in 2016 after serving 23 years as a tubist for The United States Army Field Band, Washington, DC. Scott is responsible for the beginning band and beginning string program and works with the upper bands teaching low brass and co-teaching the full ensembles.
Mr. Cameron is an adjunct professor of music at American University, Washington, DC, and maintains an active private teaching studio. Many of his students have gone on to the nation's leading music schools and conservatories. He is in demand as a clinician and adjudicator. Mr Cameron's tuba teachers include Harvey G. Phillips, Gary Bird, Marty Erickson, David Zerkel, and Michael M. Bunn.
Mr. Scott Herman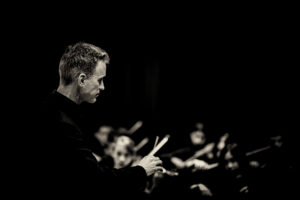 SCOTT HERMAN completed 33 years as the Instrumental Music Director at Cabin John Middle School. Throughout his career, he has also served as a conductor and preparatory conductor for either the MCPS Junior Band, Junior Strings, Senior Strings, and Senior Band. Additionally, he spent 14 seasons with the Maryland Classic Youth Orchestras and three with the Potomac Valley Youth Orchestra. Mr. Herman directed the Maryland Junior All-State Orchestra in 2002.
Most recently, the Cabin John Advanced Orchestra, under his direction, was invited to perform at the 75th Anniversary of the Midwest Clinic. In 2019 he received Maryland's most distinguished award, "The Corwin Taylor Award for Leadership in Music Education." In 2009, he received the distinguished Maryland Music Educators "Outstanding Teacher of the Year," and in 2002 he was the recipient of the American String Teachers Association "Outstanding Service to Strings" award. The Cabin John Middle School Instrumental Music Program is widely regarded as one of the premier music programs in Maryland and received Maryland's "Exemplary Music Program" award in 2012. The Advanced Band was chosen to perform in the National Association of Music Education (NAfME) Eastern Division Conference held in April 2019 in Pittsburgh, Pa. The Orchestra was featured in 2012 at the U.S. Department of Education as part of the National PTA "Reflections" program. They have also been highlighted numerous times at the Maryland Music Educators Association Spring Conferences. In 2009 the Band and Orchestra were showcased at the Montgomery County Public Schools Superintendent's Administrators Meeting.
Mr. Herman is in demand throughout Maryland and Virginia as a guest conductor, clinician, and adjudicator for various regional and school events. Mr. Herman's private trumpet and string bass studio are represented in all-county, all-state, and regional youth orchestras. As a performing artist, Mr. Herman is a member of the Capital Wind Symphony, as well as various chamber ensembles throughout the region.